Volkswagen Brake Service in Clarksburg, WV
Volkswagen owners in Clarksburg, Nutter Fort, Adamston, Bridgeport, and Anmore, WV, choose us for certified brake service quality. Certified technicians that understand the Volkswagen braking system inside and out complete routine maintenance and repairs with genuine OEM parts. Customers who want to pay less for certified Volkswagen brake service while collecting unrivaled value can check the monthly special offers when scheduling service appointments at Volkswagen Clarksburg.
Brake Services Offered at Volkswagen Clarksburg
Brake Fluid Exchange - Brake fluid is the preferred hydraulic that transfers stopping power efficiently but is limited by a hygroscopic property that readily collects moisture. Collecting excessive moisture leads to water boiling within the braking system, turning into vapor, and poor hydraulic performance as vapor compresses within the brake lines. This explains why Volkswagen recommends brake fluid exchange service every two to three years regardless of miles.
Learn More
Brake Pad Replacement - Brake pads are a high-friction metallic composite bonded to a steel backing plate, wearing down incrementally contingent upon driving conditions and habits. We provide all front and rear brake pad replacement services since brake pads can depreciate at variable rates depending upon the position.
Learn More
Brake System Inspection - Certified technicians perform brake system inspections, checking for excessive depreciation while identifying what components require maintenance to secure factory specifications and safety. We inspect the brake pads, fluid, lines, hoses, master cylinder, and rotors.

Rotor Resurfacing or Replacement - Brake rotors attached to the wheels have a flat disc where friction and resistance are generated alongside the brake pads. The disc portion will eventually get cracks and grooves that lessen the surface area available for creating maximum resistance. Resurfacing service removes a small portion of the disc, restoring flatness and factory specifications. Rotors with excessive depreciation or warping need replacement service.

Caliper Service - The brake calipers squeeze together to push the brake pads against the brake rotors, and they will regularly need to be cleaned, lubricated, and inspected to ensure that they are providing the necessary precision.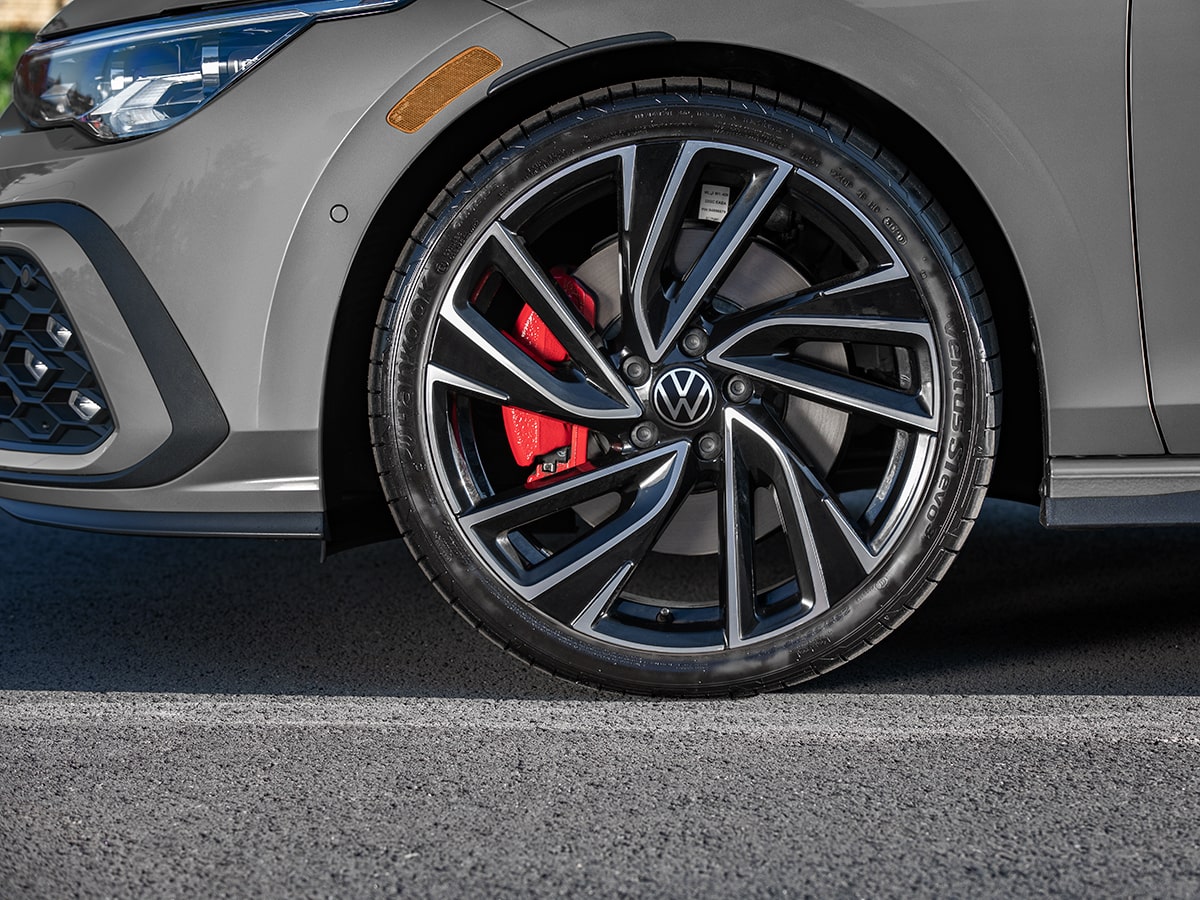 Automotive Braking and Routine Maintenance Explained
The automotive braking system relies on hydraulics to transfer stopping power from the master cylinder into the calipers that press brake pads and rotors together, generating the friction and resistance necessary to stop forward momentum quickly. The intense pressure, friction, and heat lead to braking component depreciation. Several braking components require routine maintenance to ensure peak performance and safety, including the brake pads, rotors, and fluid. Since braking components, except fluid, require maintenance due to depreciation and not specific intervals, inspections are necessary to manage brake system maintenance.
Schedule Brake Service at Volkswagen Clarksburg
Volkswagen drivers schedule brake service appointments online or by phone. The online service scheduling tool is always available to book services whenever you have about two minutes available. Helpful staff is available by phone during normal hours to schedule service appointments.